Bill Gates funds British scientists in unorthodox health research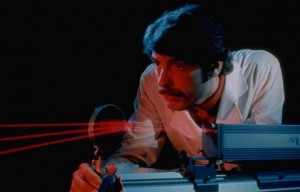 This story was posted by the Times of London. We think it is so interesting we highly recommend reading it…
There is a magnet that can detect malaria at the flick of a switch, a flu-resistant chicken, an "antiviral" tomato and a vaccine enhanced with the use of a laser. The ideas are so bold that, as the scientists behind them admit, they can often struggle for funding.
Today, though, more than 80 projects at the far edge of innovation in global health research will share millions of pounds of grants to support unorthodox thinking — and the outside chance of a world-changing discovery.
Among the recipients, announced today by the Bill and Melinda Gates Foundation as part of their Grand Challenges initiative, are three British scientific teams pursuing novel approaches to prevent and treat infectious diseases such as tuberculosis, malaria and pneumonia, as well as viruses such as HIV.