New hope for Aids vaccine as scientists find 'Achilles heel'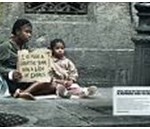 The search for an HIV vaccine has taken a major step forward with the discovery of a potential Achilles heel of the virus that causes Aids.
Two powerful antibodies that attack a vulnerable spot common to many strains of HIV have been identified, improving the prospects for a vaccine against a virus that affects an estimated 33 million people and kills over 2 million each year.
The discovery is important because it highlights a potential way around HIV's defences against the human immune system, which have so far thwarted efforts to make a workable vaccine. The hope is that a vaccine that stimulates the production of these antibodies could remain effective against HIV even as the virus mutates.